Without the generosity of these sponsors, the UKBlues Awards would not take place and so we express our great gratitude to all those who have agreed to offer sponsorship.Their support serves to ensure that the 2022 UKBlues Awards continues to be the premier Awards for the blues in the UK.
If you are interested in sponsorship of the 2022 UKBlues Awards please get in touch below:
We are very happy to discuss how we can tailor a package to respond to your requirements.
Individual Award Category Sponsors
Blues Vocalist of the Year
sponsored by the Independent Blues Broadcasters Association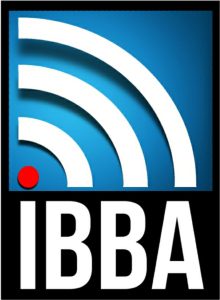 The Independent Blues Broadcasters Association (IBBA) is a group of radio presenters in the UK that host radio shows featuring blues, or blues-based and influenced music.
Blues Instrumentalist of the Year
sponsored by Sarah's Sussex Blues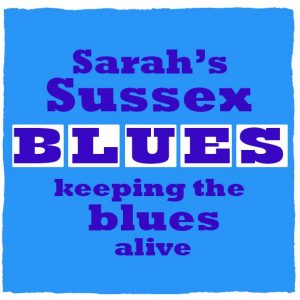 A page for all the lovers, venues and players of 'The Blues' (with some soul, folk and roots thrown in for good measure) in the Sussex area, to promote themselves and each other!! We are part of the British Blues Archive.
sponsored by Blues in the South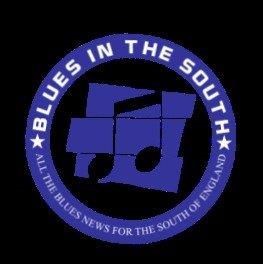 A multi-page ezine delivered monthly as an easily accessed pdf file. However, the principal aim of BITS remains the same. To promote and bring to public prominence, blues music of all kinds. Since its inception, Blues in the South has reported on blues, gospel, soul, cajun music, zydeco and rock n' roll and it will continue to do so! The ezine includes gigs, record and concert reviews, news and gossip about the blues and blues-related material.
Jules Fothergill Young Blues Artist of the Year
sponsored by Terry & Lesley Marshall
Emerging Artist of the Year
sponsored by Outlaw Records
sponsored by White Noise Studios

White Noise Rehearsal & Recording Studio is on the outskirts of Weston-super-Mare and has been built with the musician in mind that would like to get their music out there without the high cost of some of the larger studios.
We have been successfully building another great service since the end of the first lockdown and can offer our clients the chance to not only reach their fans in these strange times, but also walk away with a great live performance for you to use when promoting your music to venues, agents etc!
Blues Club/Venue of the Year
sponsored by Lancashire Blues Archive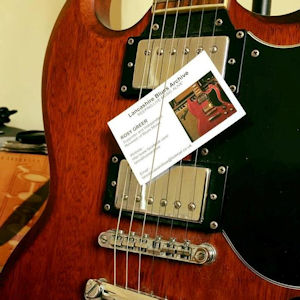 Lancashire Blues Archive (LBA) is part of the British Blues Archive. We support bands, artist and venues and provide gig information for in and around Lancashire and the wider Northwest in the UK for those who enjoy blues-based music.
We are a port of call for help and information, with news and reviews of the UK blues scene and support 'Keeping Live Music Alive'. LBA actively support the work of UKBlues Federation and are also involved in the support of local blues related festivals and organisations.
Blues Based Festival or event (Live or Virtual) of the Year
sponsored by EarlyBlues.org

'Earlyblues.org' is dedicated to the history and evolution of the Blues as an on-line information resource including essays and articles, cultural aspects, exhibitions, presentations, courses, talks, research projects, reference lists, recommended blues books, blues resting places, and links to other blues sites.
There is a separate detailed section of British Blues including a synopsis and links to the 'EarlyBlues' archives of 160+ British blues festival photographic galleries and reviews over the past 20 years.
Acoustic Blues Act of the Year
sponsored by Goin' up the Country Blues Club, Worthenbury, North Wales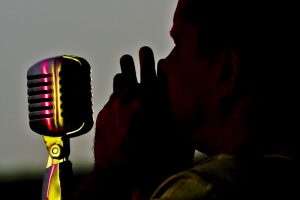 Goin' Up The Country Blues Club is located in the village of Worthenbury near Wrexham in north east Wales. It was formerly known as Hooker Blues Club and was founded by Pete Evans in 1997 at Wrexham Rugby Club. It moved to Worthenbury in 2005 which resulted in the name change befitting it's location.
Dave Raven Blues Based Broadcaster of the Year
in partnership with Old Bush Blues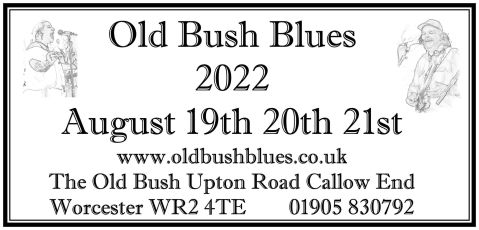 In an idyllic country setting in the grounds of the Old Bush Pub 'Old Bush Blues' brings you three days and nights of fabulous bands playing across a number of stages.  
The stages are all in open sided marquees to give you shade from the, hoped for, blazing sun.  Though there's plenty of room to sit outside and enjoy the home cooked food, BBQ's  and drinks from the fully stocked bars.  With a campsite with toilets and shower block, free car parking and everything situated within a few minutes walk it's no wonder Old Bush Blues has become a highlight f the festival season for so many!  Tickets are available (until it's sold out!) at http://www.oldbushblues.co.uk
International Blues Artist of the Year
sponsored by Blues Matters Magazine!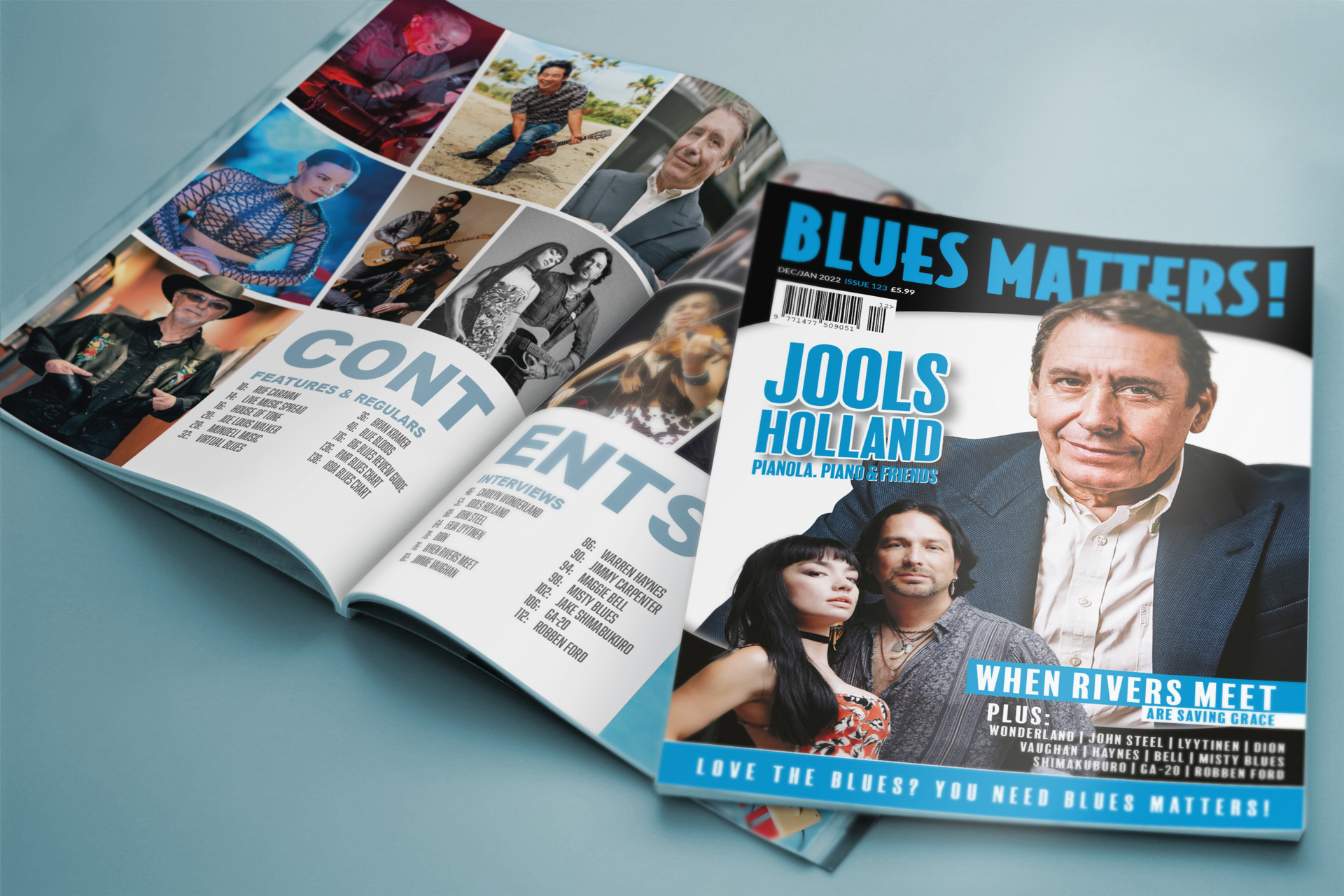 WINNER of The European Blues Awards 2017, 2018, 2019 – 'Best Publication'
Blues fan? You NEED Blues Matters! Your bi-monthly fix of everything Blues with 132 pages of artist interviews, live reviews and the biggest collection of album reviews you'll see. We've been championing the Blues for over 20 years and won awards for "Keeping the Blues Alive" (Blues Foundation) plus we're a double inductee into the Blues Hall of Fame.
Trust us… we LOVE the Blues.
Blues 'Unsung Hero' Award
sponsored by Westgarth Drums

Westgarth snares are unique, bespoke drums which craftsman Nick Westgarth builds to order from a range of beautiful hard woods chosen for their sonic characteristics.
Customers can design their own drums and chose from a selection of stunning woods. They can also select their preferred depth of the shell and chose from a range of hardware styles in chrome, black nickel and brass. The drums are built in a stave construction but ply shells can be used on request.
"One of the best all-round snares I have ever used, thanks Nick" – Sam Kelly