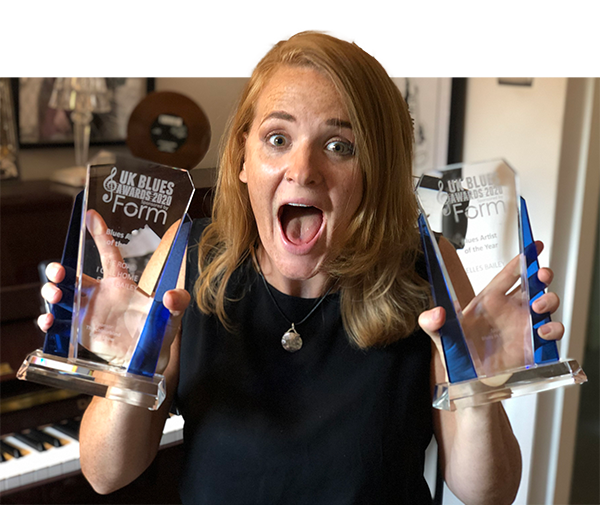 We organise a number of headline events including the annual UK Blues Awards which highlights the very best in UK blues music and the UK Blues Challenge which selects a band to represent the UK in the European Blues Challenge and the International Blues Challenge in Memphis.
We have started a nationwide programme of new blues events called Blues Fuse to help developing artists and have a programme to support and promote the many blues festivals in the UK.
Diversity, inclusivity and seeing more of a gender balance in the blues music scene is at the heart of our core values. Despite the artistic origins and roots of the blues genre, there are historically underrepresented groups in our community, which we aim to change. We are committed to taking action to address this imbalance within our board, our members and the wider Blues Community.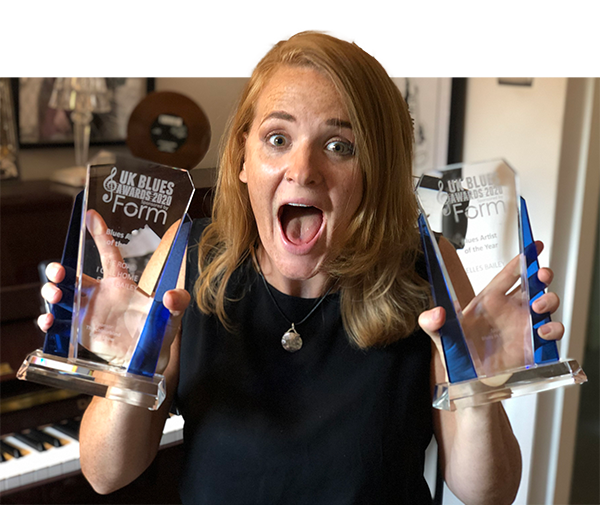 We aim to create a culture of mutual support, across the entire blues community, from artists, promoters and festivals through to our many members. This community creates a rich pool of experience, knowledge and excellence, a superb resource for everyone involved. This additionally provides a strong educational strand, available to all our stakeholders.
Ideas can be explored and exchanged through open communication and dialogue. Our member subscriptions are partially put to work in financially assisting those artists who we support within the international awards cycle. This practical support is both essential and hugely appreciated.
The theme of Diversity runs through everything we do as a "golden thread", meaning that those who traditionally lack a voice may be better heard.
Recognising that there is a vast pool of talent within the UK, one of our principal aspirations is the encouragement of "under the radar" blues artists with their careers. We work with high-profile promoters and festivals to provide opportunities for this talent to be seen and heard by a wider audience. We also seek to include and encourage our members in becoming involved in these activities wherever possible.
UK Blues has established an initiative to support and actively promote emerging blues talent in the UK. Participants can be from any background or age group and will be helped with their profile and exposure across all media platforms and press.
The awards cycle and its associated sponsorship creates a high profile and truly international dimension to our activities, which is exciting in itself. But just as important, this is complemented by our grass roots work in aligning events with local authorities and the industry in order to develop the cultural offer right across the UK, The Blues, in its rich and diverse beauty, is truly being brought to all the UK's generations.
UK Blues is an Active Member of the European Blues Union (EBU), appointed by the EBU to create and run the selection process to find the UK's representative for the European Blues Challenge which takes place annually at various locations across Europe. UK Blues is also an Affiliate of the Blues Foundation which allows UK Blues to nominate the UK representative at the annual International Blues Challenge which takes place annually in Memphis, USA. The UK Blues Challenge is the formal process to select the UK representative for both of these annual events.
Our aim is to broaden the spectrum of talent exposed to blues music fans in the UK and further afield. Our "Blues Fuse" events are the ideal opportunity to showcase emerging talent, and these are held in diverse locations across the country.
Our "Blues Challenge" is the ideal, proven, vehicle to encourage excellence within the genre, and again, this annual event takes place in different locations. Our members are crucial in assisting with the selection of the acts who participate.
All of this is achieved through a strong culture of open dialogue, mutual respect, and the free exchange of information.
The UKBlues Federation is a pan-UK not for profit federation of musicians, organisations, associations, groups, venues, companies, and individuals who already work to support, promote and encourage blues within the UK, to work together to achieve UKBlues Federation's aims. We are here to promote and support Blues in and from the United Kingdom in all its forms and styles.
The Blues means many things to many people, but the taproot of it all is the form of music that came from the southern United States, from an African American culture. Arguably there is no popular Western music genre that doesn't have African American culture at its core: blues, jazz, soul, funk, reggae, hip-hop, and even the more contemporary blues-rock.
The Blues is music played and loved by people of all races and colours from all over the world, but we do owe a debt to those whose hardship gave birth to the music, and then watched it flower, evolve and influence subsequent generations of musicians and audiences around the world.
As a board, diversity is at the heart of our ongoing strategy. We are looking at how we can become more diverse, highlighting a better representation of our scene and have more representation for women and people of colour.
Diversity, inclusivity, equal opportunity and exposure: these are vital values and benchmarks, but to be meaningful, they must be more than just buzzwords.
Festival and club programmers, journalists, broadcasters and DJs are the gatekeepers of the music industry. We would like to encourage our community to become more diverse and to give equal opportunities to women, younger & older people, people from black & minority ethnic communities, people of differing sexual orientation, disabled people, people from various geographical communities, and people experiencing low income.
Promoting a policy of cultural diversity for our whole scene arises out of recognising the blues musical heritage, a music created out of poverty, discrimination and oppression.