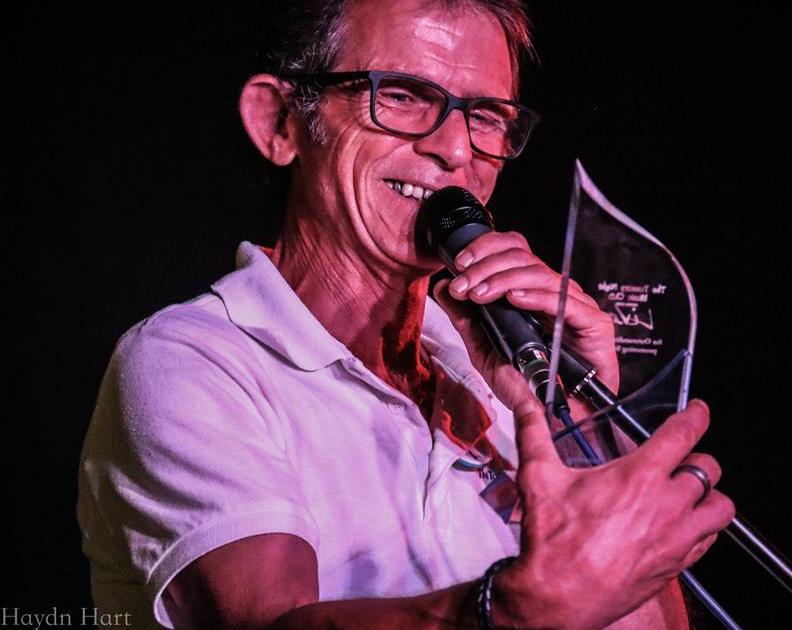 I grew up in a house with a brother some six years older than me – so in my youth I was exposed to the sounds of Hendrix, Ten Years After, The Stones and others filtering through my bedroom wall.  My school days brought more of the same and I found myself fronting what would now be called a Blues Rock band.   But it was really the 70's when I started working at HMV in London's Oxford street that I started delving into where all that great music had come from.  As well as spending almost every night at gigs all over London my journey of discovery had me researching and listening to all the Atlantic and Stax legends but constantly questioning where this music had come from.  In the days pre internet I was also an avid reader so I'd credit Peter Guralnick's books Feel Like Going Home and Lost Highway as being what really led me to the blues.  Indeed I then moved on to work for a firm publishing music biographies.   So music has always played a very large part in my life… In fact even when a twist of fate had me living all over the world ( Russia, The Czech Republic, The Canary Islands, Florida, etc.) I still found myself either appearing with bands or putting them on… 
Skipping forward to the last decade and I found my love of live music causing me to put on largely tribute shows in a local hall.  Building up an audience I also snuck in the odd blues flavoured event.  One of these featured Paul Cox's The Proof supported by Laurence Jones and among the guests in attendance were the owners of a local radio station.  I happened to say 'I've noticed that you don't have a 'blues' orientated show'.   Their response was an immediate 'what a great idea – when would you like to start?'   And so my radio show 'Blues On The Radio' was born which, in turn, led me to membership of The IBBA where I'm now PR Manager.   The radio show also led me to discovering just how difficult it was for blues based artists to book live shows.  Just to help out one artist with one show I took over a local social club on a Tuesday night and named it The Tuesday Night Music Club.   Seven years later and that's where you'll find me every Tuesday night!   
So a weekly award nominated radio show, a weekly award winning live venue… and now supremely honoured to be asked to join the Board of The UK Blues Federation.   I've been a full member since it's inception, simply because I shared the feeling that it was something that was missing and needed.  I now look forward to doing my best to play my part in helping it achieve its potential and, in so doing, helping artists throughout the UK achieve theirs.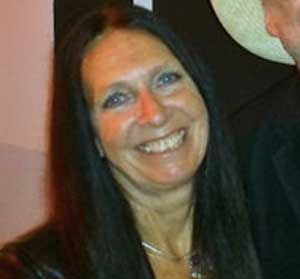 My first introduction to the blues was while I was at art college in Stourbridge in the mid 60's listening to John Mayall and the guitar work of the young Eric Clapton.
I had time hanging out with Robert Plant and John Bonham and going to gigs with The Band of Joy, as my boyfriend was in the band, this cemented, my interest in electric blues, moving into the realms of progressive rock. I was an active gig goer and had contact with many bands.
On moving to London I was involved in the Students Union social scene at NELP and party to booking and promoting bands for the main college gigs into the mid 70's with my now husband. These included Captain Beefheart, ELP, Airforce, Love, Pink Floyd and many more. From the late 70's, music was put on a back burner because of family commitments and we moved to Lancashire.
My interest was rekindled in blues based music when I became involved with a local blues club in 2007. I was co-opted into the British Blues Archive as a local rep and began to write reviews which were published on Blues in the North West website. I now publish in Blues in Britain monthly magazine and on my Lancashire Blues Archive web page with news, reviews and gig information.  My festival reviews also appear on the Early Blues website along with various gig reviews.
Now retired, I am working with new and up and coming blues venues in and around Lancashire and provide help and support for emerging bands and artists who are stretching the boundaries of blues music per se.
I was honoured to be asked to join the board of the UK Blues Federation, helping to keep British Blues at the fore and 'Keeping Live Music Alive'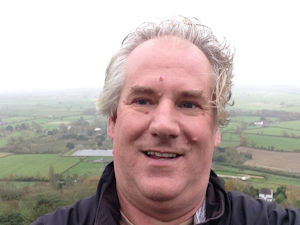 Treasurer & Membership Secretary
It is difficult to pin point exactly when I 'got into the blues'.
I guess it has been a life long journey and a love for live music, which has always been there with me.
Right from junior school I had a passion for music and at that stage performing it. Recorder, Guitar, Trumpet, Trombone, Sax and now blues harp.
What I realised in my thirties is that I preferred to listen rather than play which helped enormously; as I was working far too hard and also trying to be there for my two children as much as possible.
At that time I was travelling over 1000 miles per week and therefore I had plenty of time to listen and learn from the great masters of punk to classic rock to prog and then eventually landing at the blues.
One gloomy Monday evening I came across the Paul Jones show and he played a Parker's Alibi track. It had not been a great day and this moved me so much I had to pull over to give it 100% of my attention. Imagine my surprise when I contacted the show to discover that Ian lived less than 50 miles from me.
Once the kids discovered I was 'so uncool', this gave me the opportunity for 'me time', but they still allowed me to fund them through Uni etc, so still had very little money ensuring that I became resourceful in going to gigs, festivals etc.
This is why you may have met me either parking your car as a traffic marshall, driving you to and from your glamping ground as a mini bus driver or simply administering first aid as a steward. I did it all. All for the love of being part of it.
These days the kids are not kids anymore and have their own income thankfully, allowing me to ease off on the festival work and becoming choosier on the gigs and festivals that I actually pay to attend. The vast majority of which are Blues based of course.
You can email Tony at: [email protected]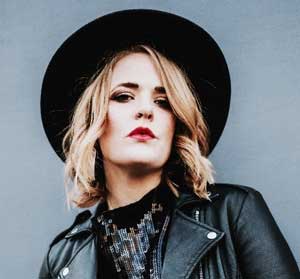 "Although I have been welcomed into many different scenes in the UK, it was the blues scene that championed me from the off and I am forever grateful for the platform this scene has given me. I am delighted to be asked to sit of the UKBF Board. I have a passion for championing gender equality and diversity in the blues scene as well as helping up and coming artists and look forward to doing what I can to make positive steps in these areas whilst having an active role on the Board.''
Elles Bailey is a truly inspirational, hard-working independent artist: a talented, original singer-songwriter, particularly acclaimed in the Blues, Americana and Rock scenes where she's won multiple awards. She's built her reputation, sales and following through sustained initiative and hard work. What's more, Elles is a committed grassroots, live performer, playing over 100 shows a year, including international touring. She's also used her platform to champion Women in Music.
Elles has written and co-produced two award-nominated and winning Blues/Americana albums, which have sold over 7000 copies, built up over 6 million Spotify streams with 160,000 monthly listeners, and received support from Radio Two's Cerys Matthews and Bob Harris.
This year, as well as winning UK Song of the Year at The 2020 UK Americana Awards — Elles also won Blues Album of the Year and Blues Artist of the Year at The UK Blues Awards, where she used her acceptance speech to highlight her concern that so few of the awards' nominees were women. "This is not just a Blues scene issue," Elles explained, "It's a wider music industry issue and I know we need to have open dialogue."
Elles went on to promote the game-changing PRS initiative Key Change, asking that the gatekeepers of the industry — journalists, festival and venue programmers, and broadcasters — do more to create a 50:50 gender balance by 2022. Elles is a fervent supporter of gender equality within the industry and speaks about it at every opportunity.
She actively supports other young artists by mentoring them and has worked with Dom Martin, Georgia Van Etten,Connor Selby and others.  Elles also speaks at schools and guest lectures at universities about how to succeed in the grassroots music industry.
Her achievements have been recognized by the Arts Council, who have awarded her 3 different grants and the PRS Foundation (Momentum Fund 2018), and the ISF fund for Americana Fest, Nashville in 2019. She is also a MEGS and DIT-funded artist.
Elles is active in lobbying the government on behalf of the grassroots music industry, promoting the vital importance of what music brings to society and as a recent member of The UKBlues Federation board she is determined to increase opportunities for women in this male-dominated genre, as well as promoting the Blues worldwide.
As well as being an international touring artist, playing sold out shows all over the world, Elles is a self confessed DIY artist and If ever there was a fine example of the Do It Yourself nature of the music business then Elles Bailey is it. From rather humble beginnings Elles, has by dint of hard work and talent, smashed through and past much bigger artists and bigger industry players – not least major record labels – by taking time and effort to really understand the brave new world that is today's music landscape, being brave, breaking rules, making a few mistakes (always part of the learning process)  just powering through obstacles and doing whatever it takes. Her work ethic, both on the road, at shows, and in front of her spread sheets is nothing short of phenomenal"
Music has always been in my blood. My grandfather was apparently a really good soloist in the church choir and my father was also an amateur singer, and a lot of my childhood musical memories are of watching him perform in Am Dram performances of Gilbert & Sullivan operas or Broadway musicals. After starting to learn the guitar in primary school I would accompany him, as we did cabaret appearances in the Exeter area: no old people's home or social club was safe!
Music had become my life's passion and my parents were very supportive of my going off to music college, with no prospects of a 'proper job', and I had a very avant-garde education at Dartington College of Arts followed by the more traditional Guildhall School of Music & Drama in London.
Every generation of musician who loves the blues and its emotions has their own key, an artist who sent them on the journey back. In the mid-seventies an exciting band caught my attention and they were called Little Feat. I loved the feel and groove of the band, and its mercurial genius of a singer and guitarist, Lowell George. I love them to this day and they, along with rock bands with a blues influence, such as Led Zeppelin, set me off to find where their inspiration had come from – and it was the wonderful well-spring of the Blues. For me, the emotion of the blues is always more important than a chord sequence.
I became a sound engineer and then producer at BBC Radio, specialising in live sessions and concerts, and was lucky enough to record B. B. King three times in the nineties and also did a session with Johnny Winter at this time. This sealed the deal. In 2006 I was asked to take over producing the Paul Jones Blues Show on BBC Radio 2. I had worked on the show and its sessions over many years as an engineer and this seemed like a good fit. We met up and I said I was looking forward to this, but did not want to be the curator of a museum. Paul felt the same and we had an equal passion for the current U.K. blues scene, and together with his encyclopaedic knowledge of blues history and my ability to get out in the clubs and see what new stuff was going on, we formed a successful partnership that went from 2006-2013, when the 'beeb' underwent one of its periodic needs to reorganise itself! Lately I've been enjoying producing sessions for the new Cerys Matthews Radio 2 Blues Show.
Also in 2006 I first came across a podcast from a broadcaster called Dave Raven. We met up and shot the breeze about music and radio and this started a long friendship, and it was Dave and Paul who inspired me to do my own radio show, which I started in 2014. Blues And Roots Connections is not all pure blues – my tastes are wide, but I hope the essence of heartfelt, honest music played with passion runs through it. Dave was so helpful when it came to helping me find my way in the new frontier of internet radio and podcasting, culminating in being voted Blues-based Broadcaster of the Year in the British Blues Awards. I am now Chair of the Independent Blues Broadcasters Association.
I am also a member of the British and UKBlues Award winning band, Catfish. It is my experience of being in a busy recording and touring band, plus my nearly forty years of experience in radio that I hope to bring to the board of the UKBlues Federation. I am deeply honoured to have been invited and l look forward to working with the Board and members to promote the music we love.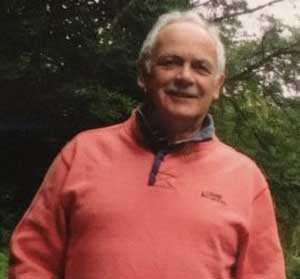 My introduction to blues music was similar to many other enthusiasts. I was a skinny 14 year old growing up in the mid 60s at a parochial seaside town in north Wales when in July 1966 at the local outdoor swimming baths I first heard the just released John Mayall's Bluesbreakers album starring Eric Clapton, the "Beano" album being played on a battery operated record player. I was hooked!
Paper round money saved eventually brought me my own mono copy to play on my Dansette but it wasn't until I was 16 and old enough to journey to Liverpool to Brian Epstein's record store NEMS that I was able to extend my blues LP collection. I also was able to get to gigs there and saw the likes of John Mayall, Canned Heat and Taste.
When I was 19, I went to London to study dentistry at the Royal London Hospital and there discovered the legendary Dobell's record store in Charing Cross Road. I was able then to expand my LP collection with American imports.
Move on to the 90s and I was back in North Wales building up my own general practice and not having too much time for live music bar the odd trip to Alexander's in Chester and the occasional day to Burnley and Colne festivals.
However, my other passion was rugby so when the opportunity came to go to Chicago with Wrexham Rugby Club in 1997, I jumped at the chance.
We were there for 10 nights and on the 4 nights not committed to rugby, I got to see Otis Rush, Junior Wells, Willie Kent and Son Seals…I was in heaven.
On returning, it struck me that there wasn't anywhere nearby where I could hear blues regularly so I decided to open a blues club at the rugby club. I asked two mates if they'd like to help me with this venture and so Hooker Blues Club was formed.
Our first gigs featured local bands but a gig with The Producers helped us get noticed in Blueprint magazine and before long we were presenting all of the named bands on the U.K. circuit.
Our first American act was Deacon Jones who was John Lee Hooker's band leader.
In 2005 the rugby club became unusable after vandalism and so, with a gig due shortly after with Atlanta guitarist Bill Sheffield, I had to find another venue very quickly. We moved to the village hall in Worthenbury and Goin' Up The Country Blues Club was formed and we have been there ever since.
In that time I have been fortunate to have booked many of the biggest names in American blues with some acts playing their first ever UK club dates with us. As well I have staged 23 local based festivals with profits going back into local community groups.
I took my passion one stage further in 2002/3 when I started to book tours for American acts which lead to the formation of my company, Beatroot Music,  and I recorded 5 albums for UK bands Trafficker and Blues 'n' Trouble amongst others and a live dvd of Mojo Buford for a Memphis record company.
I have regularly written articles and reviews for the blues press and have had them published in Blueprint, Blues in Britain, Blues and Rhythm and Early Blues and also Big City Blues in Detroit.
I am a regular visitor to the USA attending The King Biscuit Festival in Helena, Arkansas, The Pinetop Perkins Foundation Festival in Clarksdale and also the Chicago Blues Festival which has helped me build up first-hand knowledge of what is happening in the American blues world.
I am deeply honoured to have been asked to sit on the Board of the UKBlues Federation and look forward to working to the best of my ability to keep the music alive and to bringing it to a new generation of fans.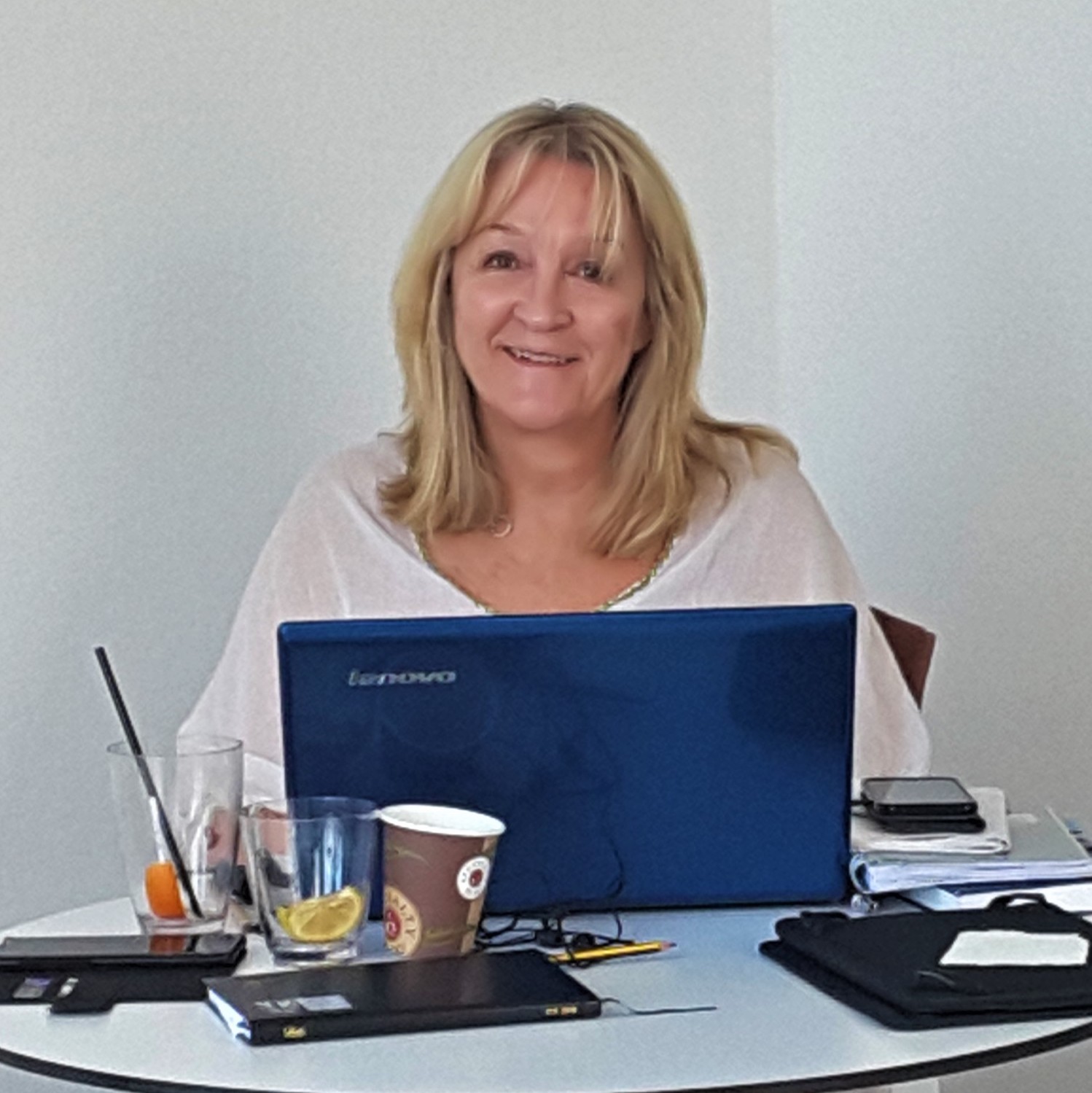 It is an honour for me to accept the invitation to join the Board of the UK Blues Federation. I am very much looking forward to working with the Board members and to help promote "The Blues" in the UK. 
My musical "career" began and ended in the mid '60s when I nailed "Für Elise" on my Grandfather's upright piano. Over the next few years, I discovered sports, boys, karaoke bars and hockey tours where joining in with a rousing chorus of some tastefully adapted well-known song was a mandatory requirement, washed down with copious amounts of Snakebite !!
In the early 1980's I worked as a Personal Assistant/Private Secretary to the Director of a large organisation but I happily gave all that up in 1983 to become a home-maker, looking after my three young children. In 1993, I joined the National Blood Service, supervising a Collection Team for some nineteen wonderful years. 
My re-connection with the music scene came during 2008 when I set up a booking agency for professional bands (Ffar Cotton Promotions) and the very first artists to join my "Roster" were the fabulous, Three Degrees. I was such a massive fan of these ladies back in the late '70s and I would be sitting, watching them at a show that I had booked, occasionally pinching myself to make sure that this was actually happening!! 
I have created and managed many tours over the years and have been lucky enough to visit places like São Paulo, Reykjavik, Monte Negro, Istanbul plus a two-week tour across the States, looking after a travel party of sixteen!! I continue to work on expanding the business, managing artists, tour management and show bookings.
Website: www.ffarcottonpromotions.co.uk 
Personally, I like a broad spectrum of music from way back when to present day, however, most of the artists I work with are based mainly in "The Blues". It has been an interesting journey to discover some of the history surrounding the foundation of this great music. I am reliably informed that "all music is based upon The Blues" so with this in mind, I am looking forward to helping the UK Blues Federation in their mission "to support, encourage, promote and develop blues music in all its glorious forms right across the UK"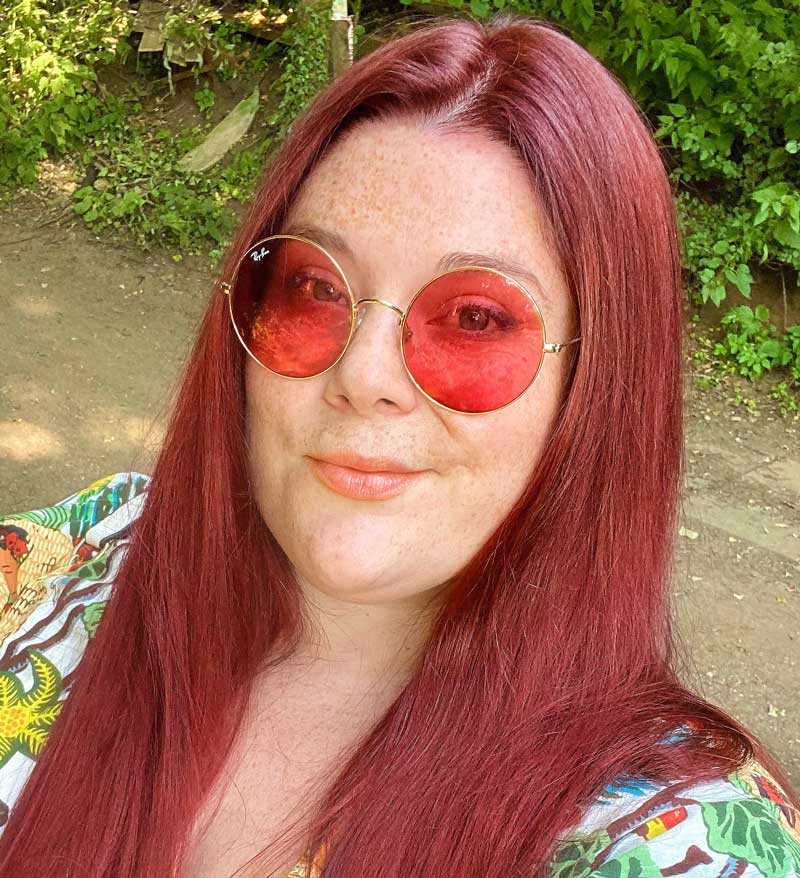 Alice Armstrong is a UK Blues Awards multi-nominated singer-songwriter from Surrey.
By the age of ten – the third generation of a family of singers and music obsessives – Alice was already performing on school stages and taking classical singing lessons whilst her parents gave her an education at home in blues, soul, funk and reggae. At thirteen, while her peers listened to Britney Spears, Alice had artists such as B.B.King, Aretha Franklin, Van Morrison, Etta James, Janis Joplin, Ella Fitzgerald and Muddy Waters playing on her Walkman. Love of the offbeat also came in the form of Round the Horne, Monty Python and old Goon Show tapes.
The age of 20 found Alice attending and running open-mic nights and jam sessions in pubs and clubs around Surrey, honing the ability to interact with and entertain audiences. Demonstrating the broad appeal of the genre, extraordinarily talented guitarist Marcus Praestgaard (a prodigy at only 12) approached the 27-year-old Alice at a blues jam and asked her to join a new blues band – Crossfire – at which point Alice became happily immersed in the blues world. Crossfire rose rapidly in popularity on the British blues scene, eventually disbanding amicably in 2021 so Alice and Marcus could follow exciting new opportunities.
Since then, Alice has performed over 70 shows a year across the UK and Europe, co-written and recorded a critically acclaimed album with the Stevie Watts Organ Trio, co-written and performed with the Cinelli Brothers, taken part in the UK Blues Challenge, secured a number of nominations at the UK Blues Awards several years running and is now touring with her own new band of world-class, award-winning musicians.
Alice's devotion to the live music industry is made clear by her continued support of other artists and venues. By joining the board of the UK Blues Federation, she hopes to be able to give back to a community that has been so supportive of her for the better part of a decade.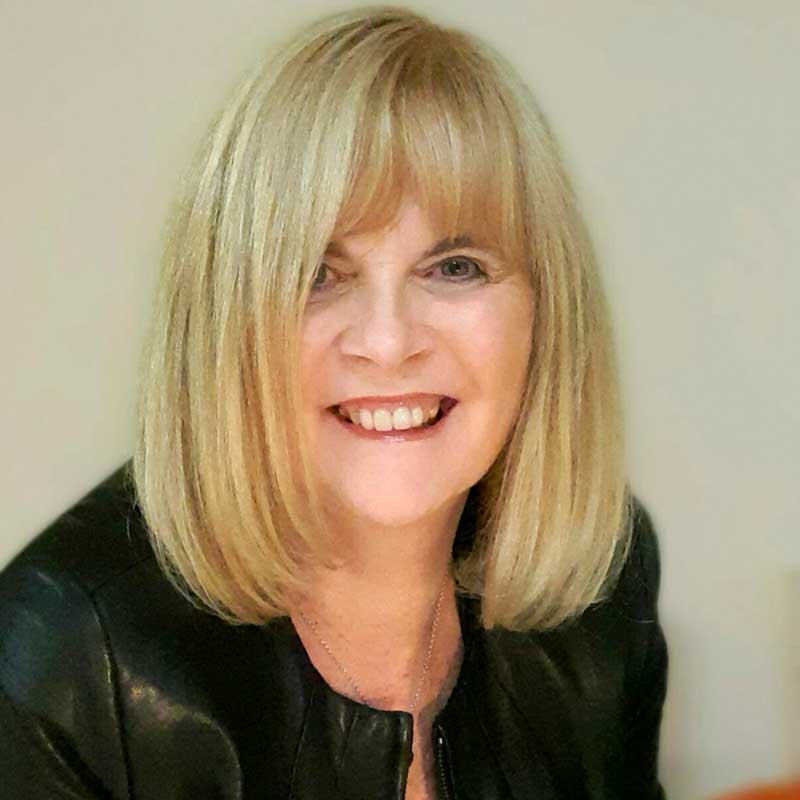 It's very much an honour to be invited onto the Board of the UK Blues Federation.
Like most other members of the Board, music has been a large feature of my life since I was a child. My family were in the "entertainment industry" as far back as music hall times – although I never got to meet them and hear their stories, they were passed down to me.
I was lucky enough to grow up in the 60s, a time of musical revolution, full of colour, new music and great excitement. I had quite eclectic tastes. The Rolling Stones were one of my favourites at the time, much to the horror of my Father – but there were many others who simply blew my young mind. Bands like Manfred Mann, John Mayall, The Yardbirds, Alexis Corner, and local to me, The Animals – little did I know I would end up married to one of them, but that's another story!
I began singing in bands when I was about 16, country music, then various popular music around the local working men's clubs, which were booming at the time. It was always a great disappointment of mine that I simply didn't have the voice to sing like Elkie Brookes – and eventually I decided I much preferred to be behind the scenes. As the years went on, I started promoting gigs for bands in the 80s and 90s, and discovered I really enjoyed the organisation of it all.
I decided to start bringing new American bands over, introduced them to the UK and toured with them for several years. It was an amazing experience and some of my happiest memories are there.
Following this, I evolved into a Music Promoter, and really enjoy bringing up-and-coming bands to the Newcastle area. One of my greatest interests is in nurturing young artists, as the future of the music industry is in their hands.
I'm very much looking forward to working with the members of the Board, and helping Keep Music Live.